Once upon a time, there was a guy who loved to do whatever his heart told him to. He used to travel, write, attend concerts and irritate people with his poor puns, an activity he enjoyed the most. And then came a time in his life when he had to put all that to a pause, because, you know, job and stuff! But as they say, never say never. Well, they actually don't say that since the day Justin Bieber said it. So that pause finally came to a pause and that guy got to know what his real self used to be like just a few years back.
Now you definitely know that I'm pretentious enough to make sure that I'm talking only about myself here. But what you don't know is what happened which made me blabber that nonsense. So let me begin from the very moment it started. Indiblogger, one of the best portal for bloggers in India keeps organizing various activities and meets for the active bloggers. I happen to be one of those unlucky people who never had a chance to attend one. So when I saw that there was an event specifically for the people from Mumbai and Pune, I didn't delay a second and registered. Little did I know that there were hundreds of people registering for the tiny window of 24 people. I said the last line to brag, since I made it to the lucky 24 who were going to be a part of an extravaganza.
So what was that special event you ask? Take a look thy self master!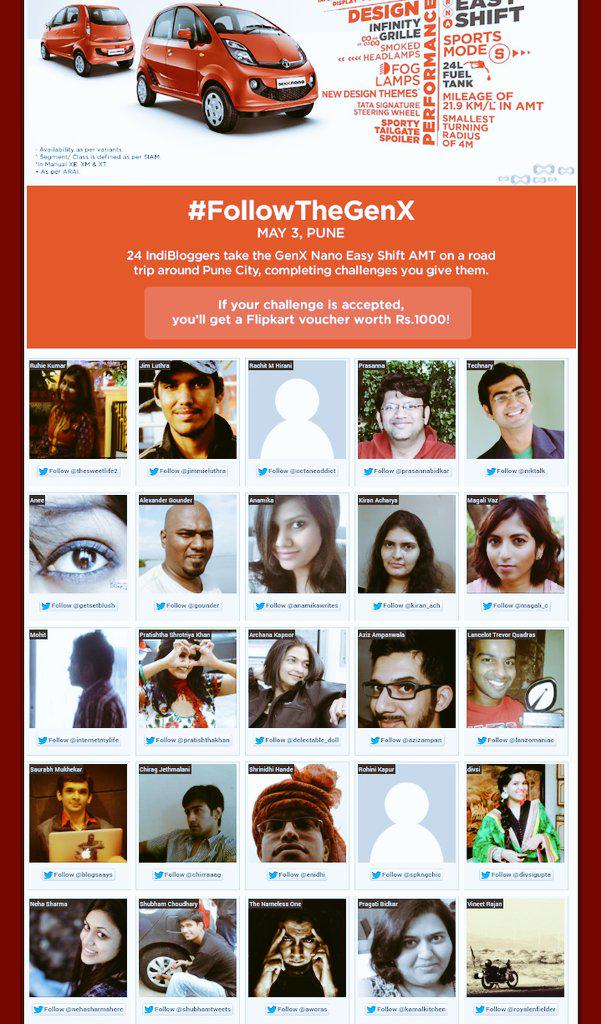 So here's the deal. You go to the Tata lake house, you test drive the latest Nano, you eat, play and have fun and come back home with a lot of goodies. And that was just a rough idea of the event in my mind and something too awesome was in store for us.
For those who were with me on twitter, you'd know how excited we all were. For those who weren't, take a look at the awesomeness yourself.
Let me now take a moment and speak about the reason we were all there, the Nano GenX. It was my first time inside a car with auto transmission. So I called shotgun and decided to lead the team, giving the steering to the only female player of our team, Rohini. And man did she break the stereotype! I'd give her a 10/10 when it comes to driving. Coming back to the Nano, I must say the car is one of its kind. I'm not a seasoned reviewer when it comes to automobiles so my take is going to be from a customer's point of view.
When I want to buy a car, given the kind of place we live in, I'd look for these three things: 1. Mileage 2. Comfort and 3. Technology.
With a mileage of 21+, the Nano GenX beats all the others in its segment out of the waters.
So I'll just skip to the comfort part of it. When I say comfort, I mean a car that gives me enough leg space to fit in, enough space for my luggage in the back, a decent shock proof ride and an AC that can keep me cool. And let me tell you that by fitting in a 6'2.5" giant like me, the Nano definitely proved that it can accommodate even the mountain. Since we were driving on the streets of Pune in 2 in the afternoon, you can imagine if the AC was bad I'd have gone at it with full force, but it was too good!
So that leaves us with Technology. And it looks like Tata was just accumulating nerds in its backyard to make Nano a techno buzz. It has Automatic transmission and the Easy shift technology and my favorite Creep mode. So if you like to switch gears on your own, simply turn to manual and if you like to make things peppy, go on the sport mode! And if you're stuck in traffic, just manage the brakes and the creep mode will take care of it. With a mammoth 24l fuel tank and an ePas technology (Electronically powered assisted steering), the Nano is truly a GenX car!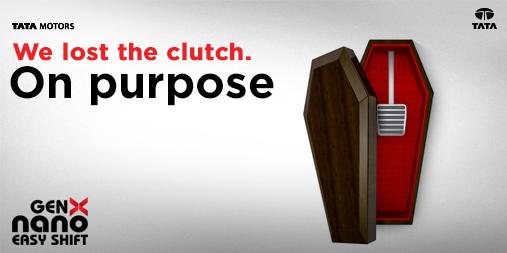 So that was about the latest Nano. So what did we do in the event? I must have narrated this about a hundred times to different people now, but here I go again. So the event was in the Tata Lakehouse, which is a beautiful place with lots of trees and a serene atmosphere. I was the second person to reach out of the 24 participants. So I waited there and had my breakfast. Things took pace when the bus from Mumbai arrived on scene with all the awesome bloggers who were going to be a part of this event. With a small presentation we were explained everything about the Nano GenX. And then started the real game. We were all divided in teams of 4 and every team had their own Nano to enjoy. There were hundreds of people ready to throw challenges at us from twitter and every team had to complete the challenges in order to win. We were #TheNanoKnights, also called the Team D ( 😛 ) and it was up to Rohini – the charioteer, Lance – the knight, Shubham (Me) – the captain and Pranav – The navigator, to simply kill it.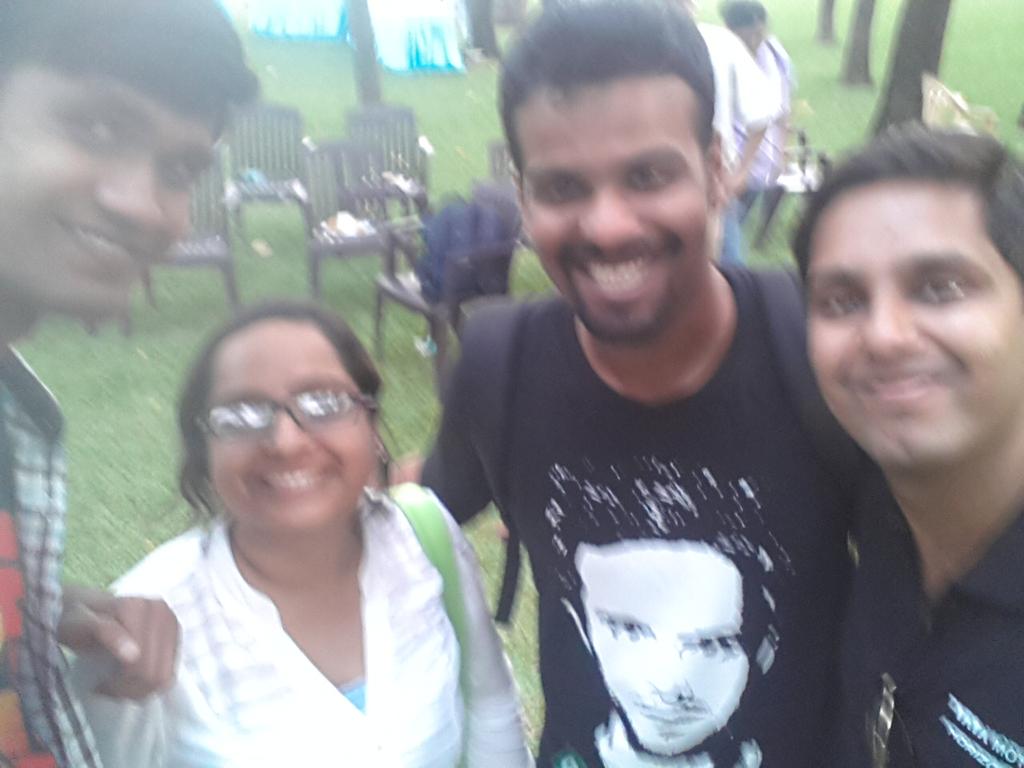 After the flag off, all the teams started on the path that could be tracked live on the Indiblogger website as we went. We kept doing the challenges, some of which you can see here:
Fun, isn't it?
To make sure no one got tired, we stopped for lunch and refreshments and then got back to our sweet rides and reached the Tata Motors destination. And there I witnessed this awesome track, which Rohini had no issues in covering. And then we went back to the lakehouse where another awesome surprise awaited us.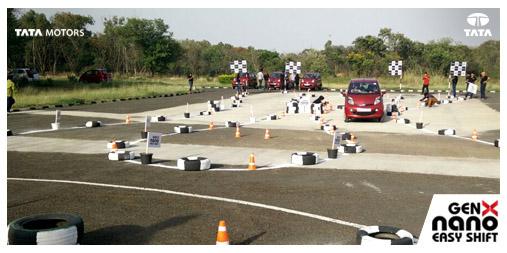 Apart from the serene environment, this time the Lakehouse had Taal Inc for us! So it wasn't just a soothing atmosphere, it was some really cool music. And no, we didn't just listen to it, we literally created our rhythms! Take a look:
Wasn't it awesome? The best part was, I, along with my 3 awesome teammates and 20 plus bloggers, roamed around the city in a scorching heat doing the weirdest of things including dancing on an open road, didn't even notice it and simply went on with it enjoying every moment. I could just go on and on about it, but I'll let my tweets do the talking. And oh, there were cupcakes!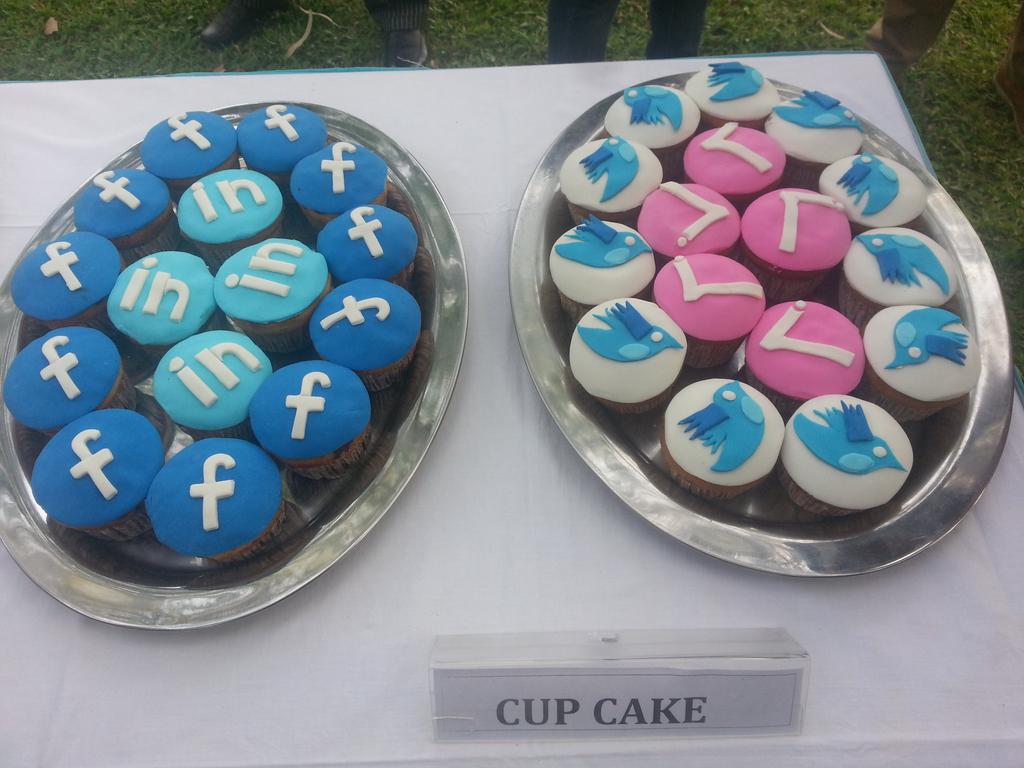 And some too good goodies!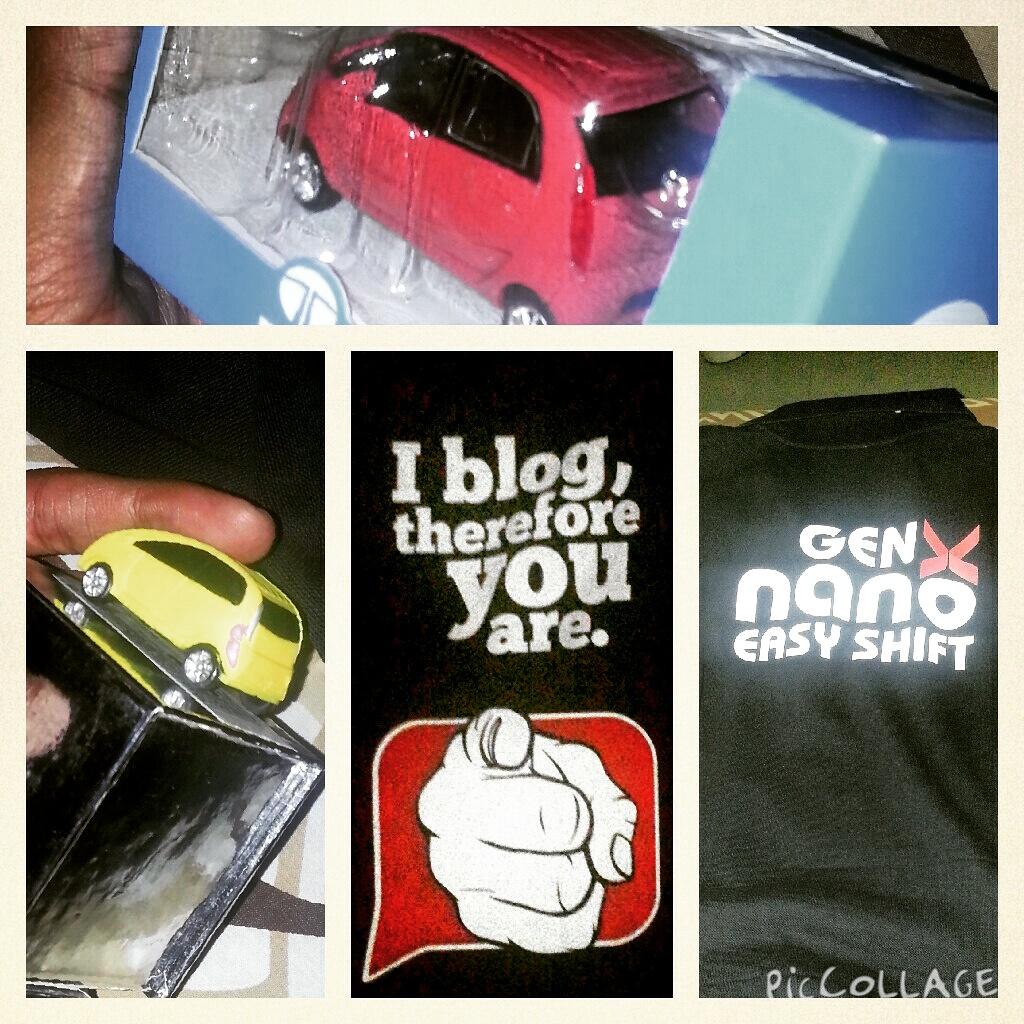 A special mention to the Tata Nano and Indiblogger team for the amazing event and for pulling it off quite successfully just like they always do.
Some moments give your life a whole new meaning, this one reminded me of the one I'd almost forgotten. If you remember the line I began this blogpost with, that pause is now over! 🙂